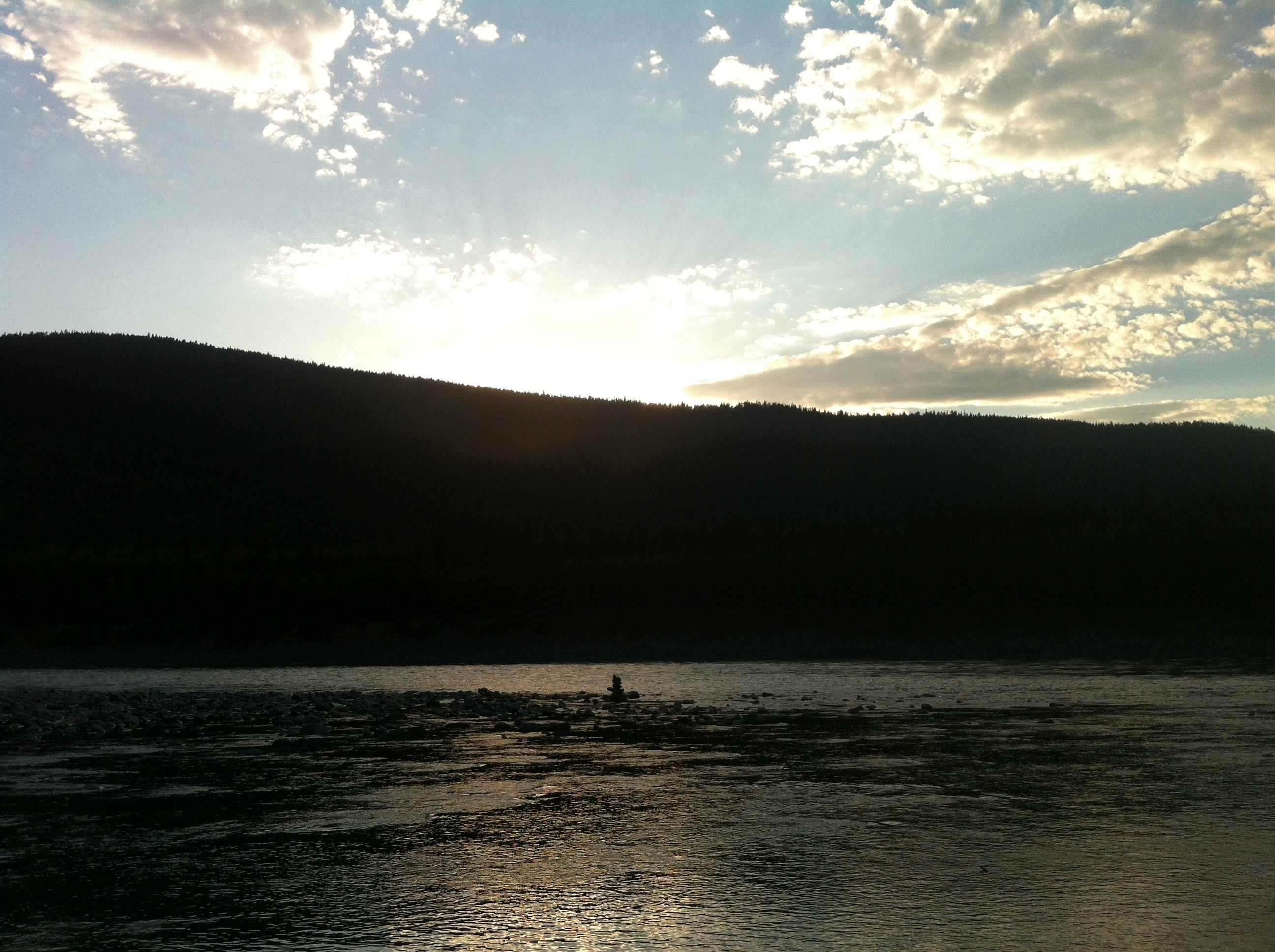 They hadn't walked the earth together in 6000 years.
They hadn't spoken to one another for longer…
Lingering absence.
Drawn out silence.
Endless devotion.
Where their loyalty was reserved
no words were needed.
Silence was the warmth of Summer Solstice
 radiating on their deafening smiles.
He spoke; quenching her thirst of a thousand lifetimes.
She drank his words like a flood of wisdom.
From her delicate long-lived palate of clarity
a creation of sober dreams emerged.
The ancestral Sacred Headwaters of affection were born.
Three life giving daughters became their eternal force.
Skeena, Nass & Stikine, the Royal Bloodlines of the land,
 provided spiritual awareness to all of Her noble nations.
As their course of passion ran through the hills,
tip-toed through the valleys
They walked gently, hand in hand,
in awe of the mystery of such beginnings.
Only trusting in their purpose:
To nurture and love
the fierce back bone of a mighty, worthy people.